This page contains demographic information about the client's employees, such as age or marital status. This data is needed to estimate the health care costs and is used for quoting purposes only, without being linked to the client's actual HR system. You can view the records by selecting the census type from the drop-down list.

You can also add new employees to the census by clicking the Employee button next to the drop-down list.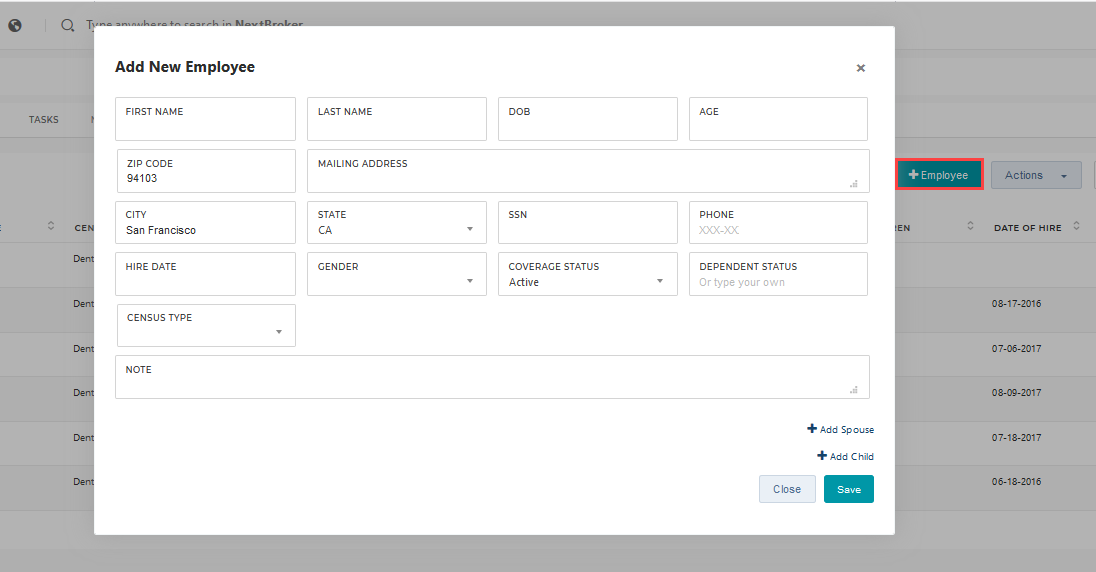 The following actions are available for the census:
Set Coverage: Set the coverage status for the census.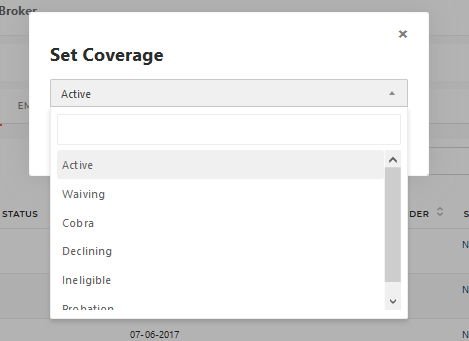 Set Dependent Status: If a person in the list is a dependent, i.e. a spouse of a child of an employee, you can specify the exact status.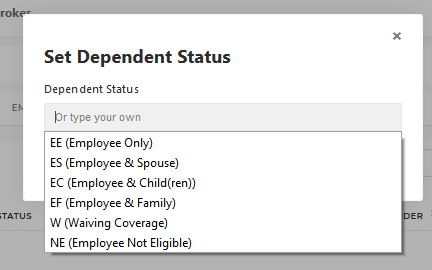 Delete Selected: Remove the selected employee record together with dependents.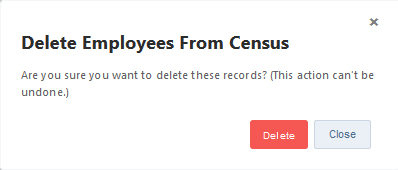 Import: If you need to add a large amount of employee records, it would be more convenient to run a bulk import from an Excel file. You need to download the import template, fill it in, and then upload it to NextAgency.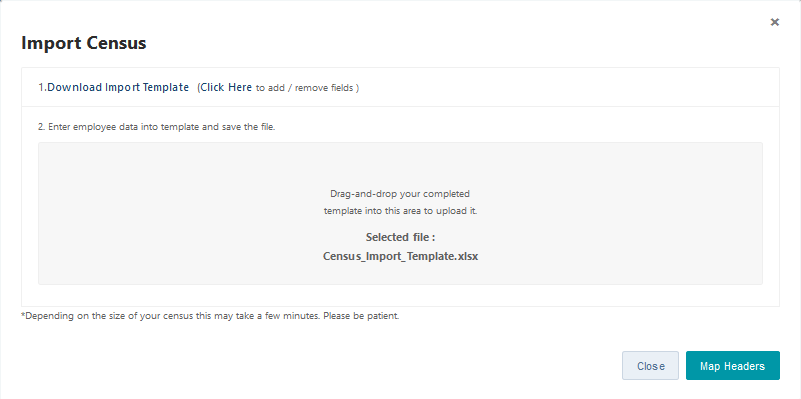 Export: Generate an Excel file with employee data from the census.
Quote: Send a quote request for the case to a carrier or general agency.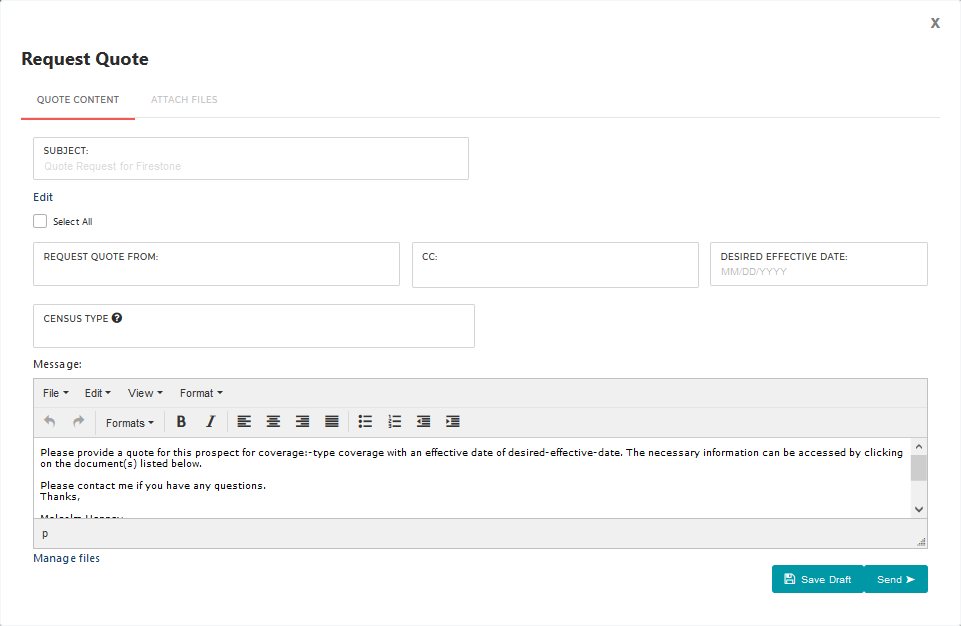 Employees
This page contains a list of the client's employee records. Here you can do the following:
Add new employees or existing contacts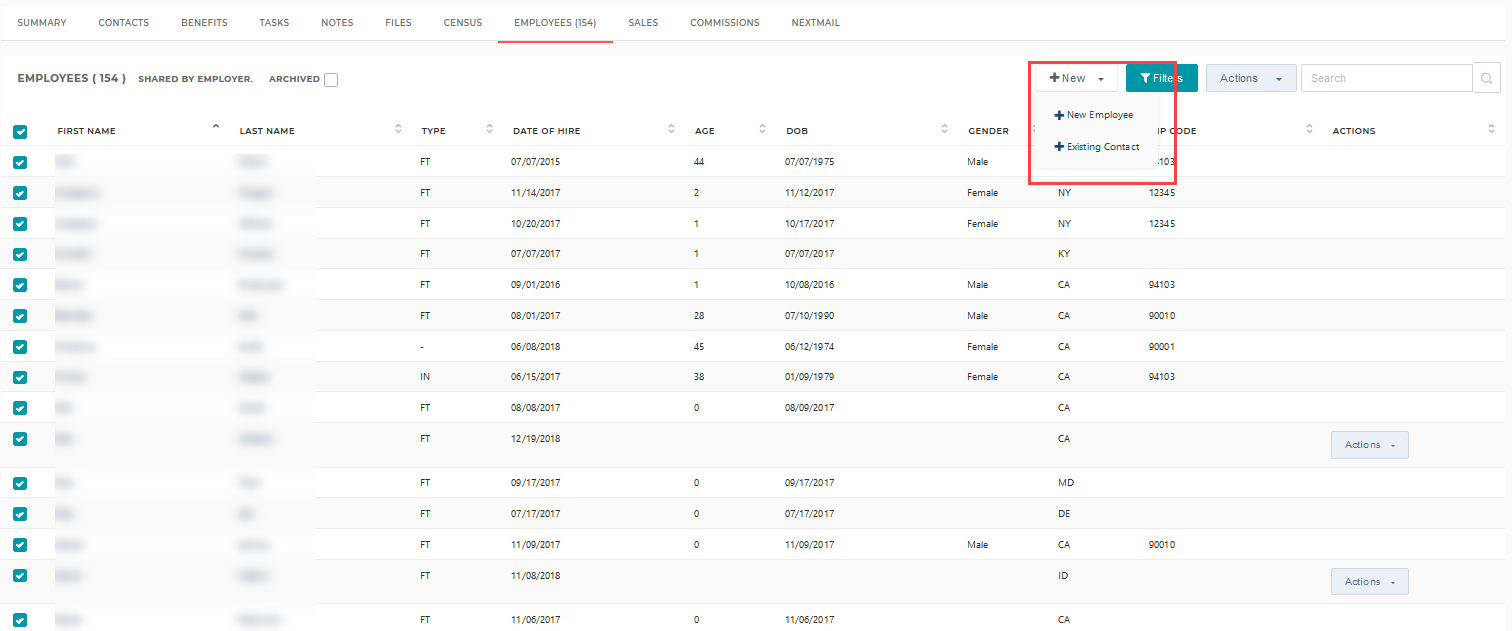 Filter the employees by type, state, zip code, and date of hire

Copy all or several employees to the census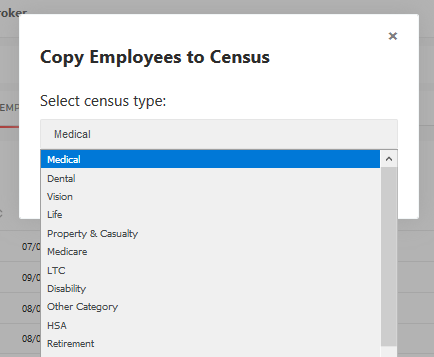 Run a bulk import of the employees