Do you use the same commission split over-and-over? Do you need to apply this common commission schedule to multiple cases? You could do it one client at a time. Yawn. It's a lot faster and easier to apply a commission schedule to multiple cases at once. Here's how:
Creating a Commission Schedule
In the navigation bar, click on Sub-Agents.
Click on the Schedules tab.
In the upper-right corner of the Schedules page, click on Add Schedule.





In the Add New Schedule window that pops up, give your commission schedule a descriptive name and fill in the following data.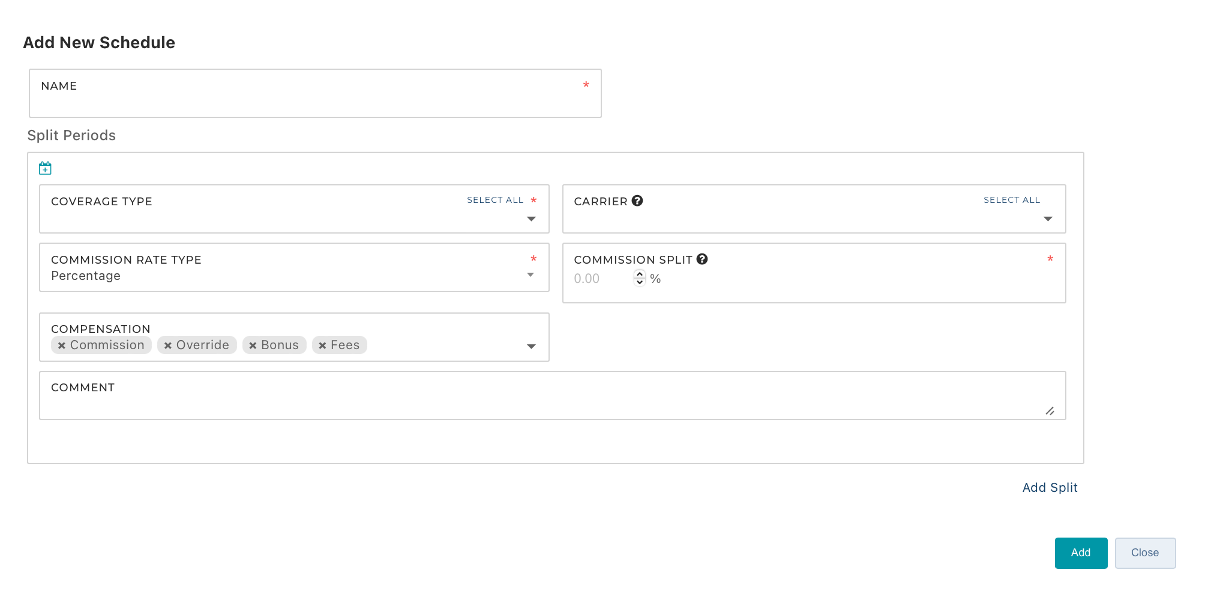 Coverage Type: Select the type of the coverage for your schedule.
Commission Rate Type: Select one of the three options - percentage, per employee per month, or flat amount. For example, if you select Percentage and enter 50 in the Commission Split field, it will mean that this sub-agent is receiving 50% of the commission on this case.
Commission Split: Enter the size of the commission.
Compensation: Select the compensation type(s) for your schedule.
Comment: Add Comments to the schedule.
5. When ready, click Add.



Assigning the Commission Schedule
To add the commission schedule to multiple cases at once, select the required cases in the table on the homepage, and then click Actions > Assign Sub-Agent above the table.


In the Manage Split Settings window that pops up, select the sub-agent and choose the schedule in the Schedule field. The system will automatically fill in the fields related to this schedule. All you have to do is select the effective date. Please note that we only allocate commissions to sub-agents that are received. So if you set the effective date of the schedule to a date before the first case you are working on, it will not mess up the splits with the cases that have a later effective date. When ready, click Save.