To open the Carrier settings in NextAgency, click Settings in the navigation bar, and then click the Carrier Settings tab.


Now let's explore each subtab of Carrier settings.
Credentials:

On this page, you can manage the carrier credentials, i.e. login information about the broker or agent, which is stored in NextAgency. You can also add your carrier login information for all carriers that have been added to your agency portal.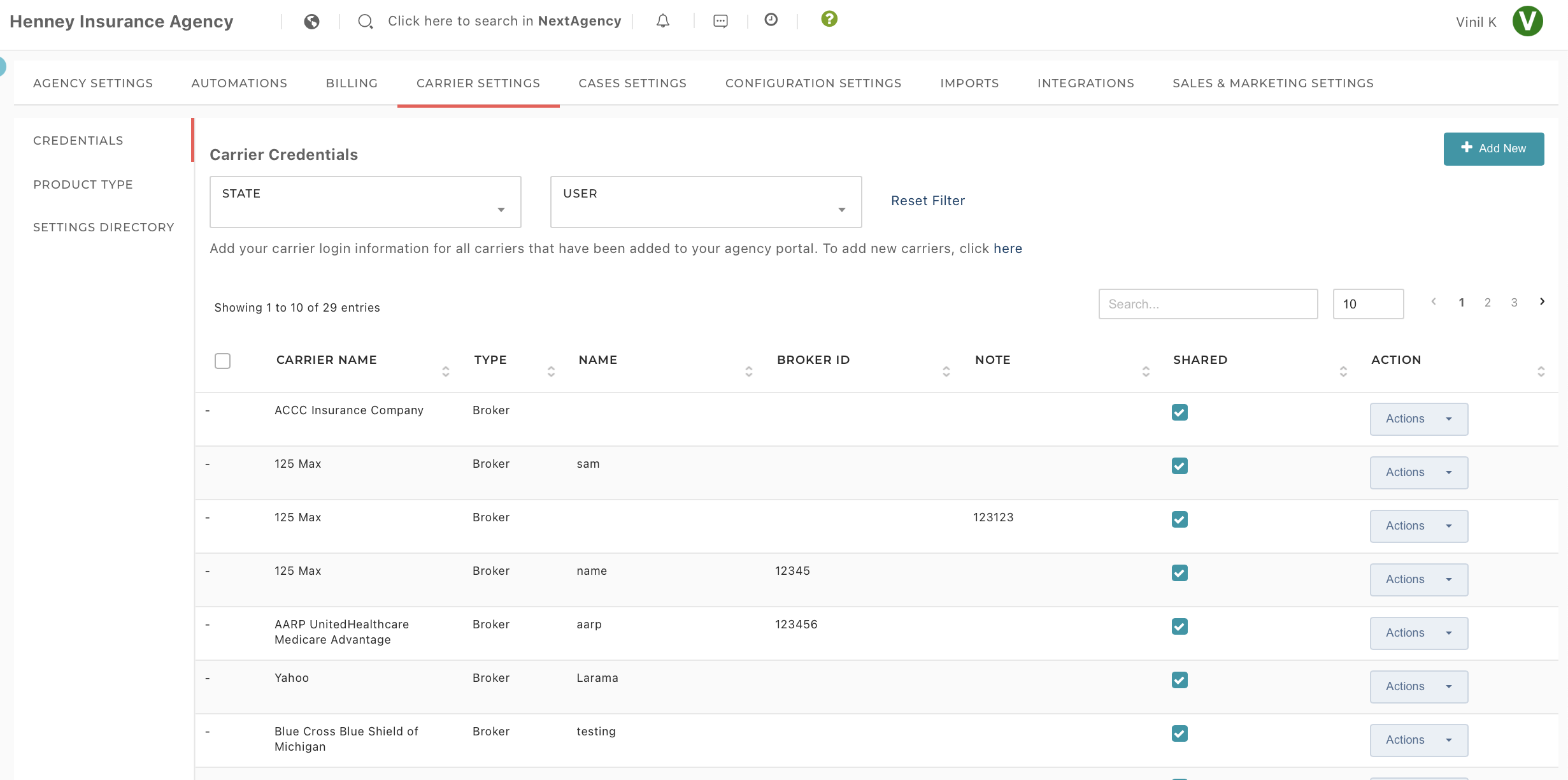 You can do the following: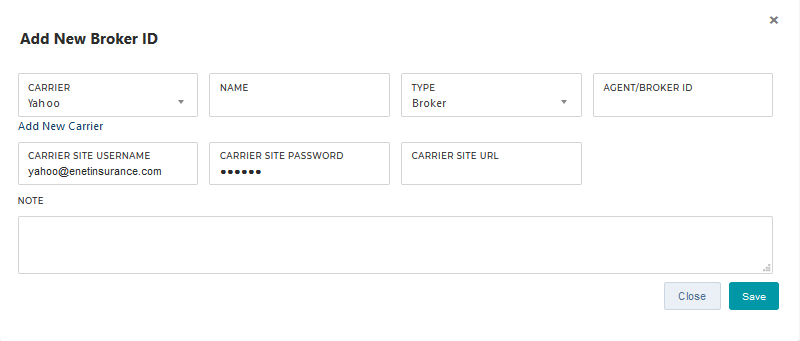 Filter the credentials according to state or user.
Preview information about the credentials.
Edit information about the credentials.
Delete information about the credentials.
Product Type:

You can use this page to manage Product Types, allowing you to add, view, or edit them. To create a new Product Type, just click on the 'Add Product Type' button.





Settings Directory:


The NextAgency settings module enables you to set preferences, create workflows and checklists, customize your NextAgency experience, and much more. On August 15th we reorganized this module to make it more organized and intuitive. We renamed some sections and added a few, too. We moved some tools from one section to another where appropriate. Our aim in all this was to make the settings module even easier to use.
To help you find settings quickly, we present the attached directory. This PDF has three pages. The first sorts the settings alphabetically. The second page sorts the settings by where they were. The third by where they are now.

Selecting this tab will direct you to the Settings Directory page.