NextAgency gives you access to a product type library where you can associate product types with carriers as well as create and edit your own product types. To manage product types, follow these steps:
In the upper-right corner of any NextAgency page, click your profile icon and choose Settings.
On the Settings page that opens, go to the Carrier Settings tab.
Go to the Product Types subtab.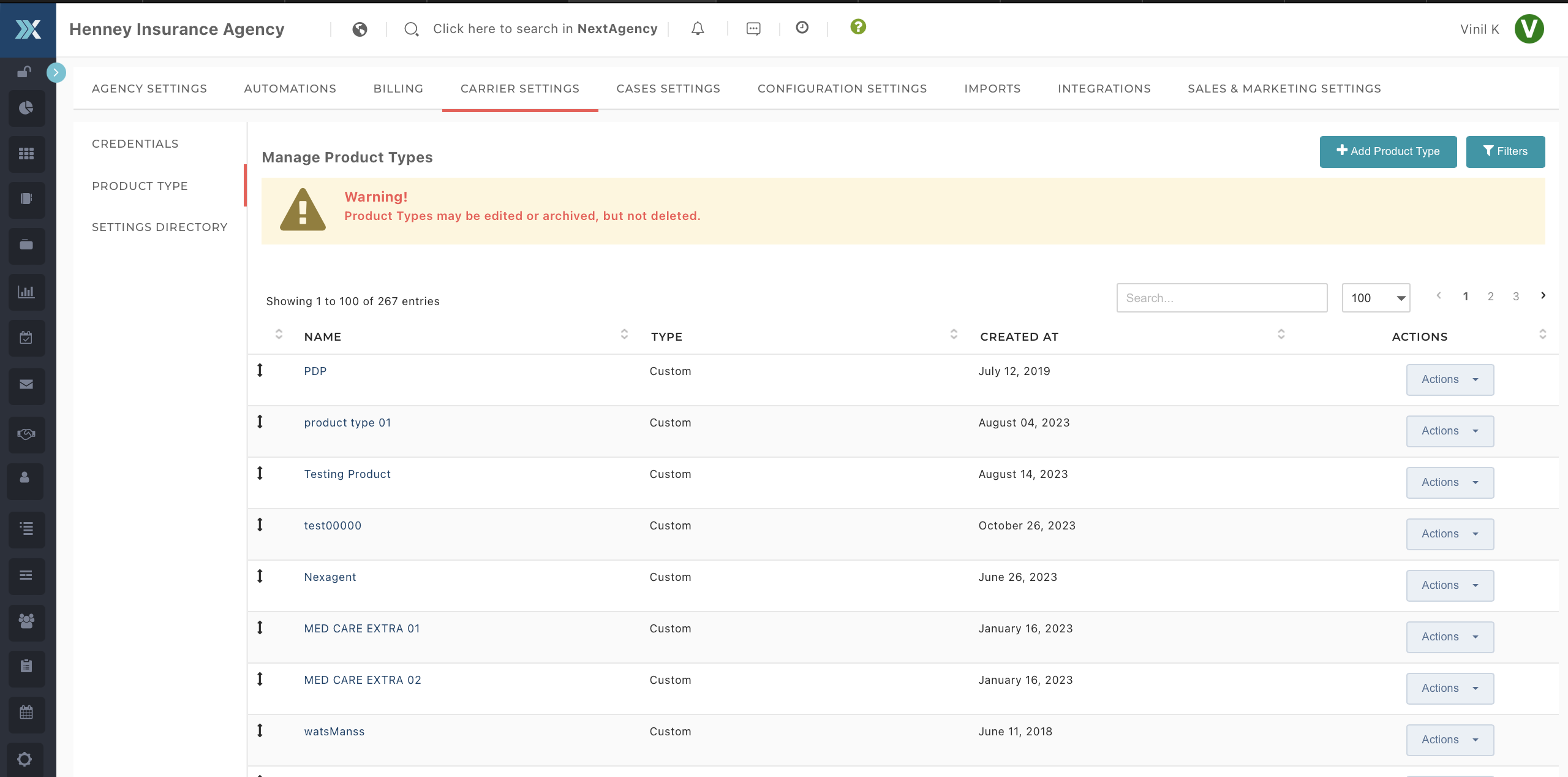 Here you can see a list of system product types and custom product types. You can edit only the custom product types, i.e. those that you created yourself. To create a new product type, click Add Product Type in the upper-right corner of the page. In the dialog that pops up, enter the name of the product type and click Save.



To assign product types to carriers, follow these steps:
In the menu bar, click Partners > Carriers.


Within the Carrier's library, select Actions > Edit on the specific carrier record you intend to associate the product types with.






Click on 'Manage Product Type'.


In the dialog that pops up, select the relevant product type, e.g. Medical, and click Add.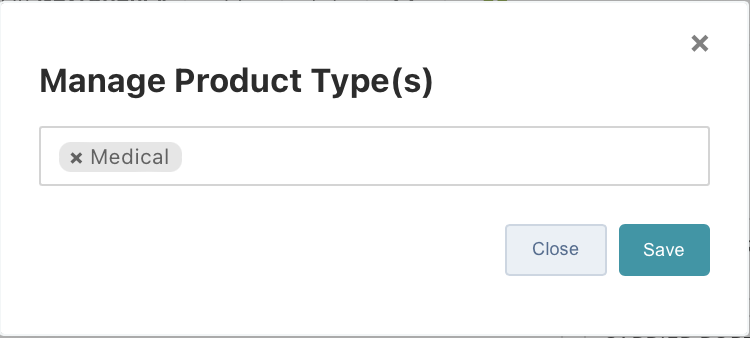 At the bottom of the carrier record page, click Publish Live to save the changes and make them visible to authorized brokers.




After adding the Product Type to the Carrier, you'll find the newly added Product Type displayed on the left side. From this page, you can proceed to add Plans. Simply click on 'Add (Product Type name) Plan'.







In the pop-up window, you can fill in all the necessary details beforehand and then finalize by selecting 'Save'.