To start managing email templates in NextAgency, follow these steps:
In the upper-right corner of any NextAgency page, click your profile icon and choose Settings.
On the Settings page that opens, go to the Sales Settings tab.
Go to the Email Templates subtab.
On the Email Templates page, you can see a list of all email templates that have been created in NextAgency, with their names, descriptions, and available actions.
Adding an Email Template
To add a new email template, follow these steps:
In the upper-right corner of the page, click Add Email Template.
On the Add Email Template page that opens, fill in the fields for the email template, just as you would do when composing a new email in NextMail.
Under Select Field, choose the variables that you will use in the email body: the contact's first name and last name as well as the related company name and case name.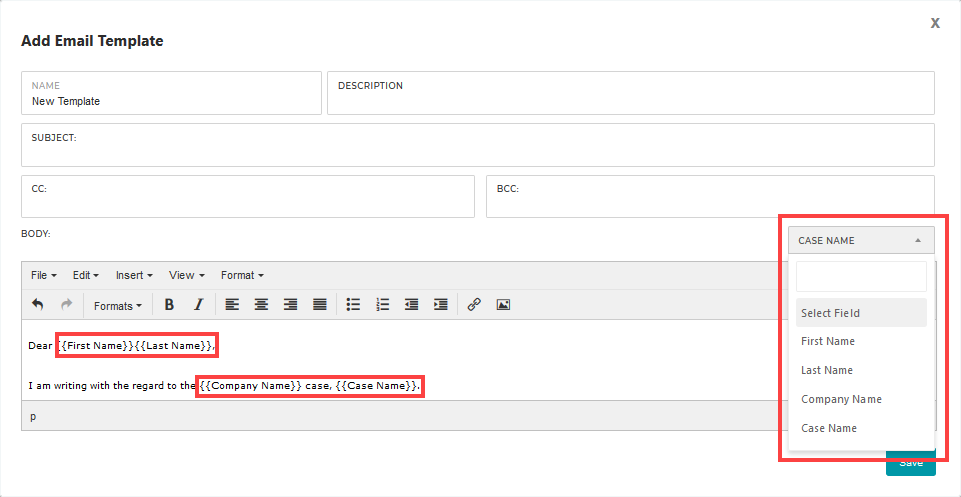 When ready, click Save. The template will appear in the list from where you can edit, view, or delete it via Actions.
Using Email Templates
You can use the email templates when creating new case-specific tasks in NextAgency (via Actions or on the Tasks tab of the client/prospect card). Just select the template under Assign Email Template, and then click Generate Email.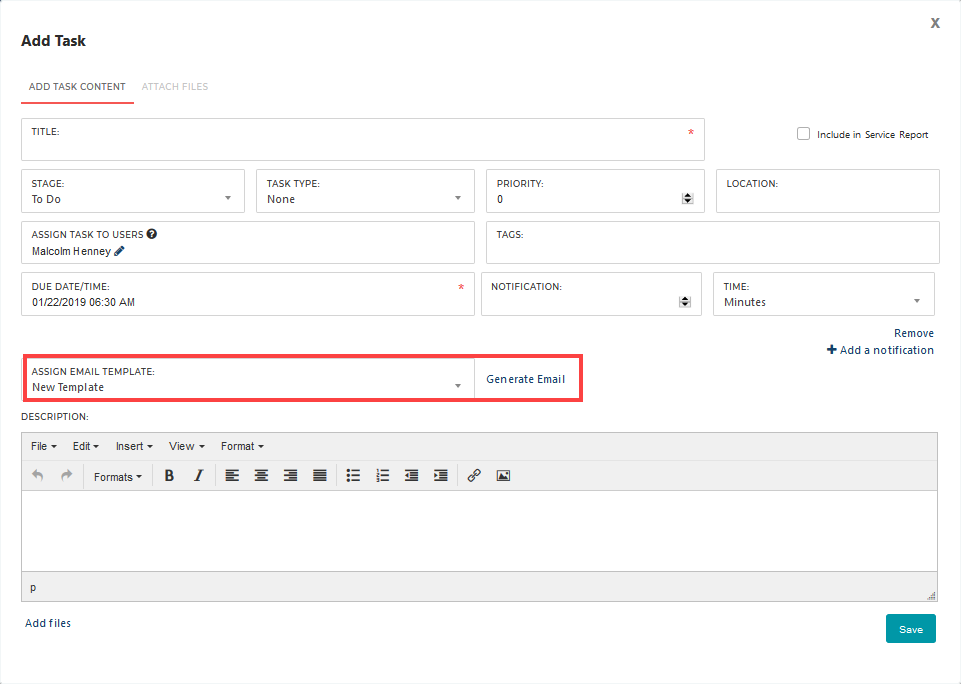 This will instantly generate an email with the body variables replaced by the corresponding names related to the case.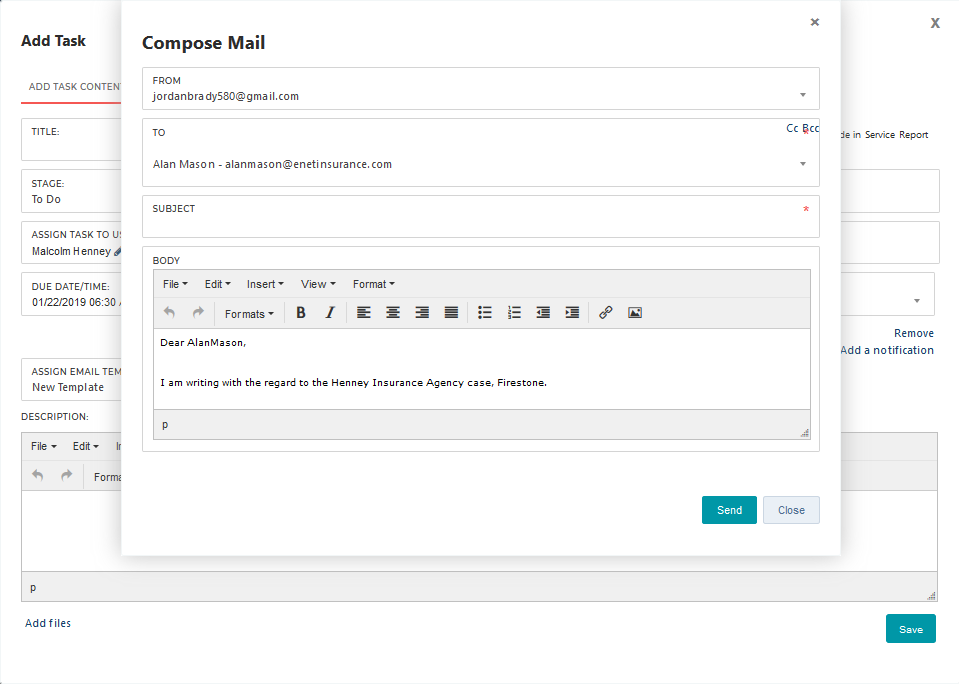 It is also possible to generate emails based on templates when creating tasks that are associated with workflow triggers.

For more information on workflows, see NextAgency: Adding and Managing Workflows.