To start managing the state licenses, follow these steps:
In the upper-right corner of any NextAgency page, click your profile icon and choose View Profile.
On the My Profile page that opens, go to the State Licenses tab.
On the State Licenses tab, you can see a list of all licenses that have been created in NextAgency, with the following data: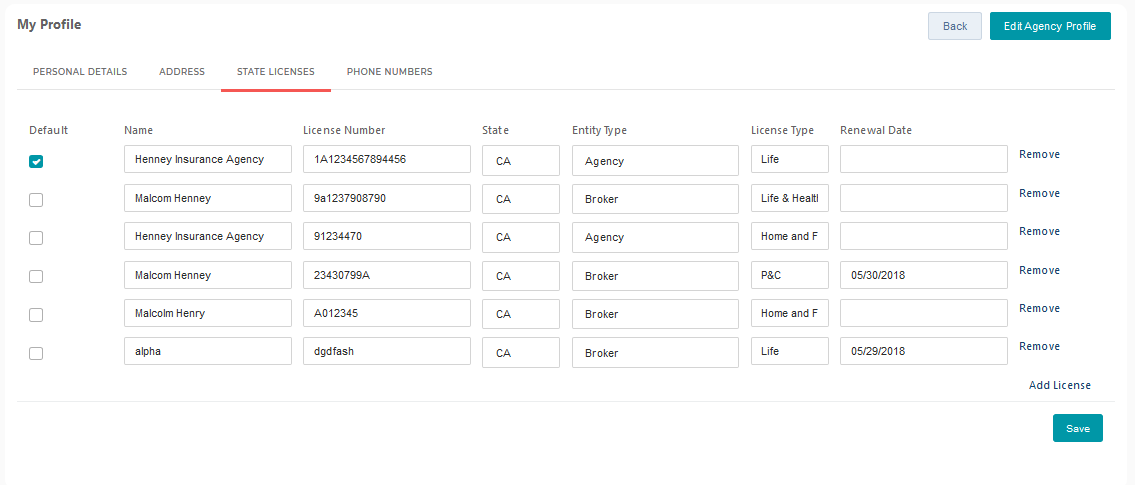 Default: Select this option if you want to set this license as default in NextAgency.
Name: The name of the agency that holds the license.
License Number: The ID of the license.
State: US state where this license is valid.
Entity Type: Type of the license holder - either Agency or Broker.
License Type: Services for which this license is valid.
Renewal Date: Date on which the license should be renewed.
Remove: Click this link to delete the license records from the list.
Add License: Add a new license record to the list (an empty line will appear).
You can edit the license records directly in the list.